Features
1. High cost-performance ratio, affordable price and reliable quality, can be widely used in most industrial scenarios.
2. Good heat control and lumen maintenance.
3. Unique polygonal heat sink design, perfectly combined with the power supply.
4. Effectively conduct and diffuse heat, thereby reducing the temperature in the lamp body, effectively ensuring the life of the light source and power supply
5. Multiple optics 60/90/120° selection.
6. IP65, IK09, 5 years warranty.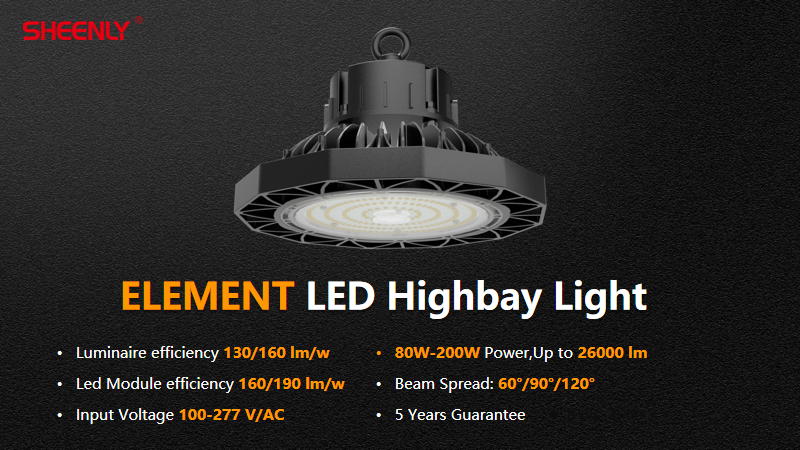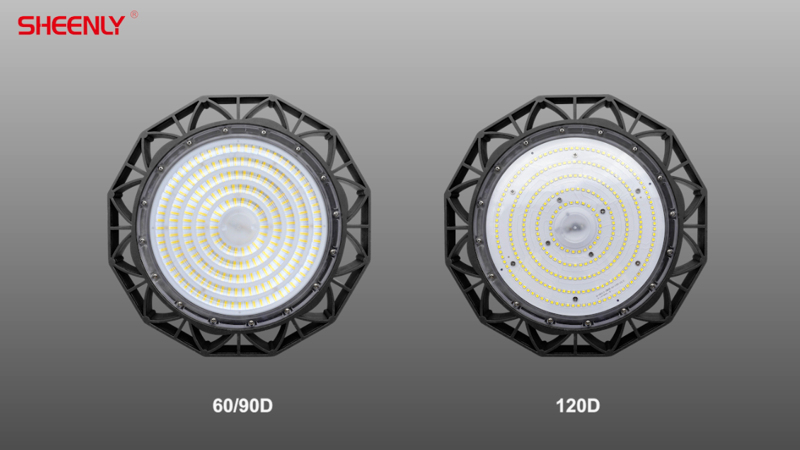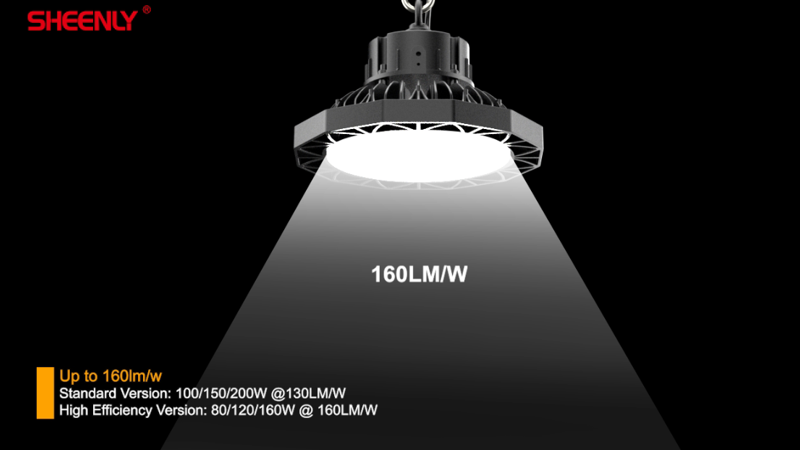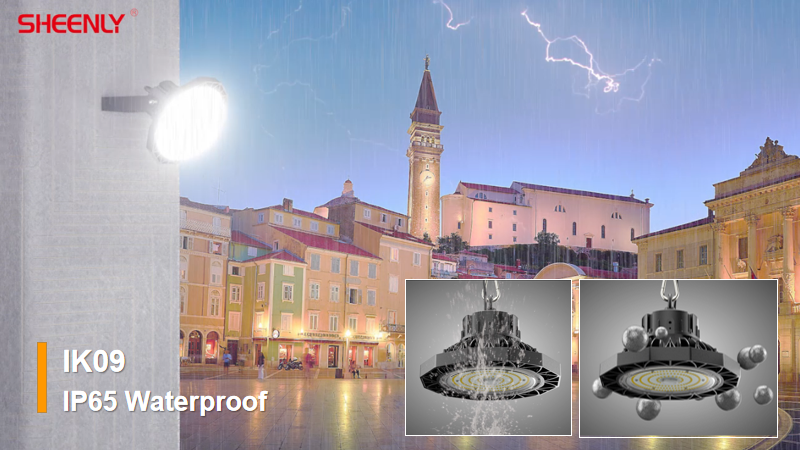 Product
Part Number
Power
Color
Lumen Output
(lm)
Beam
Dimension
[mm]
Element
5 Years Guarantee
Upto 130lm/W
Ra 80
SL-BAY-100W-XW-EN
100W
WW: 3000K
NW: 4000K
DW: 5000K
PW: 5700K
13000
60°/90°/120°
Ø260*137
SL-BAY-150W-XW-EN
150W
19500
Ø260*137
SL-BAY-200W-XW-EN
200W
26000
Ø300*147
Element HE
High Efficiency
5 Years Guarantee
Upto 160lm/W
SL-BAY-80W-XW-HE
80W
WW: 3000K
NW: 4000K
DW: 5000K
PW: 5700K
12800

60°/90°/120°
Ø260*137
SL-BAY-120W-XW-HE
120W
19200
Ø260*137
SL-BAY-160W-XW-HE
160W
25600
Ø300*147