Features
1. Ammoniac Environment: Amtube Triproof lamp / Poultry light is designed for long operating service in an Ammoniac Environment. Standard weatherproof luminaires housing use aluminum and polycarbonate, and their chemical properties cannot protect the luminaire from corrosion in alkaline environment, and will start to turn yellow and crack after several months, and eventually lead to a complete malfunction. For Amtube, you can now safely use it in applications such as: meat processing, cattle farm, chicken shed, green farm, factory and labs of alkaline environment.
2. IP69K: considering all possible applications, we design Amtube in a tubular shape. Because in many cases, the waterproof luminaires need to be washed with clean water from time to time. Its tubular shape minimizes the possibility of dust and debris accumulation, and is very easy to be washed away by water jet.
3. Built-in Multi-lumen switch: The multi-lumen function does not only reduce the number of SKUs, it also helps to make light planning and installation easier, and the end user is able to alter lumen output anytime after installation depending on his preference.
4. Good UV resistant: material used in Amtube has very good resistant to ultraviolet light. This makes it suitable for applications that sees a lot of sun light, e.g. Greenhouse, Green farm, Bus stop, Theme parks etc; environment that involves artificial UV light, glue curing, semiconductor production etc.
5. Low glare even illumination for good lighting area coverage: Amtube has a large illuminating surface to reduce galre and eye discomfort. Its wide beam distribution is optimized for big area coverage and ambient lighting, and especially helpful for reducing no. of luminaires (cost saving) in a confined space.
6. Tool free fast electrical connection: Amtube is designed to have openable end-caps and quick electrical connectors. It saves the installer a lot time for both interconnectable / isolated versions comparing to traditional weatherproof luminaires.
7. Customization: length, power, sensor, emergency, and DALI or other dimming ECGS are upon request.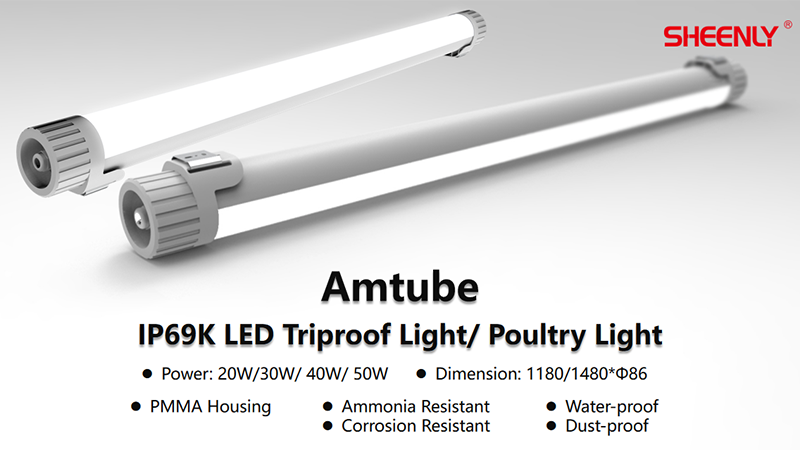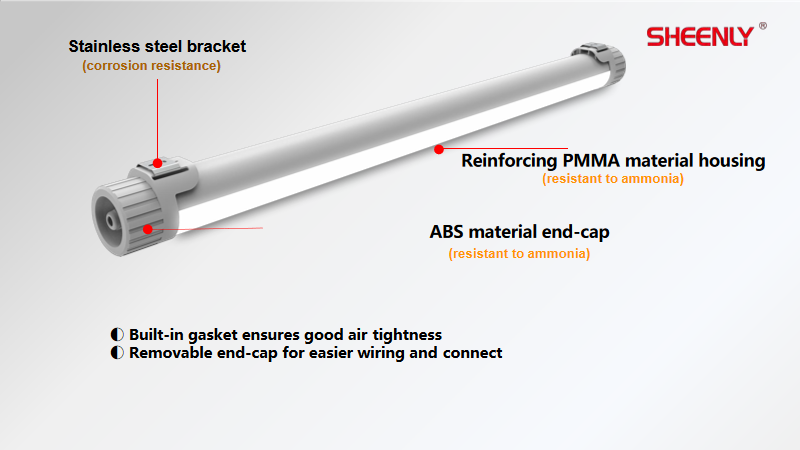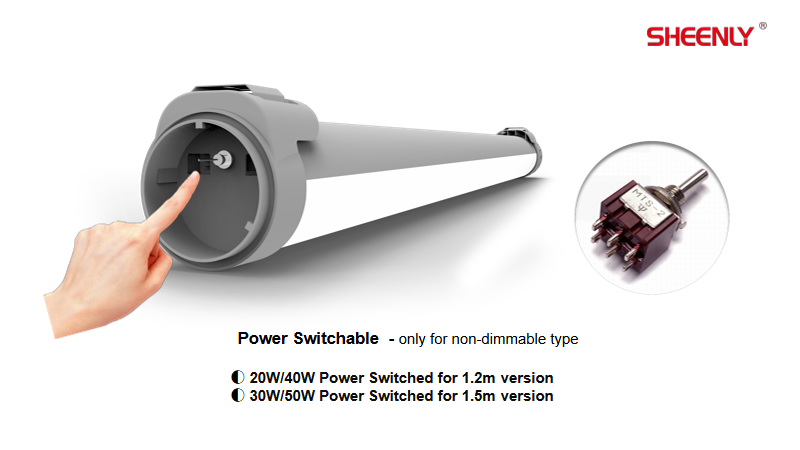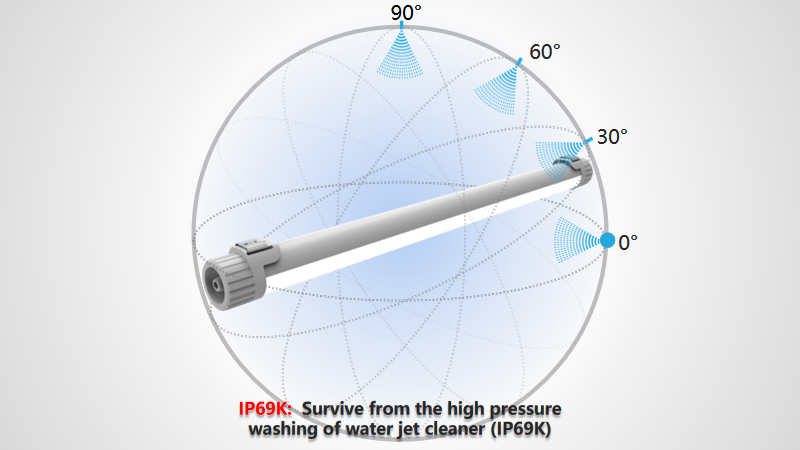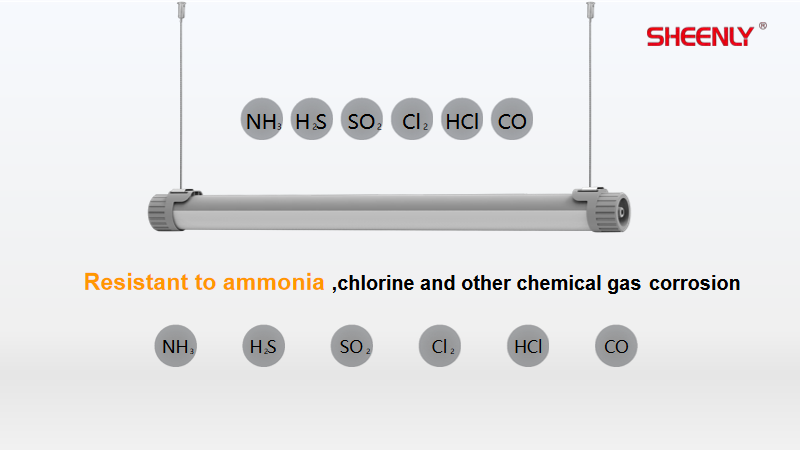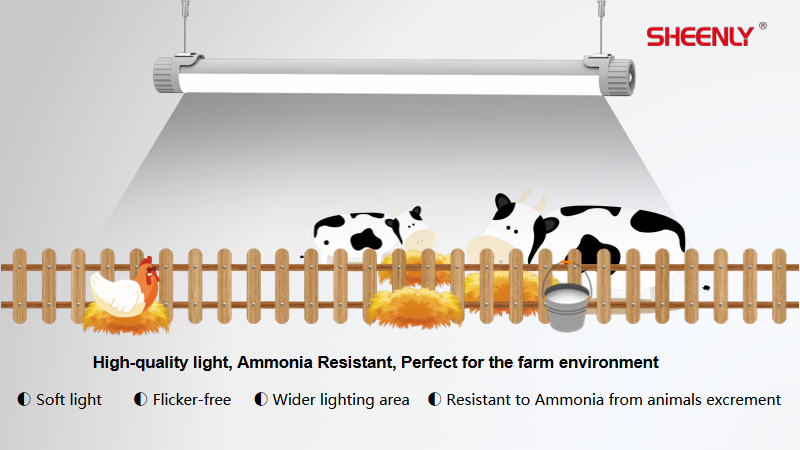 Product
Part Number
Power
Color
Lumen Output
(lm)
Beam
Dimension
[mm]
Amtube
SL-TRL-40W-XW-A4-T
20/40W
WW: 3000K
NW: 4000K
PW: 5700K
2600/4800
140°
1180*Φ86
SL-TRL-50W-XW-A5-T
30/50W
3900/6000
140°
1480*Φ86